Deborah* is a 23 year old transgender woman and has been a sex worker for four years. She holds a diploma in Professional Make-Up Artistry from Cosmoprof, and works as a freelance make-up artist in the day. Due to her gender identity, she has faced great difficulties in getting a job. She has gone for over fifty interviews for jobs in the beauty and retail industry; she has also attended numerous workshops conducted by the Employment and Employability Institute (e2i). However, she has been unsuccessful thus far. As a result, she entered into sex work in order to support herself and pay for her daily expenses. Deborah hopes to leave the sex industry after she does her sex-reassignment surgery—the surgery that enables her to live legally as a woman; a surgery which can cost up to S$20,000.
Rachel* is a 24 year old transgender woman and has been a sex worker for three and a half years. Rachel started transitioning from male to female at the age of 19. Unfortunately, her family was not supportive. She faced constant verbal and emotional violence from her family, and eventually decided to leave home at 21 years old. Leaving home meant that Rachel had to support herself for her daily survival. Despite holding a diploma in Mass Communications from Ngee Ann Polytechnic, she was unable to get a job that pays enough to support herself and to allow her to save enough for her sex-reassignment surgery. She tried working for McDonalds, but was unable to survive on the meagre salary. She decided that she had to do what was necessary, and joined sex work. Rachel hopes to leave sex work after her surgery, and to become a professional model. She hopes to get married one day, and to adopt two children—a boy and a girl.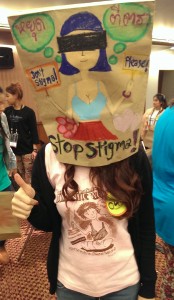 Last week, Deborah and Rachel took to the stage at the International Congress on AIDS Asia Pacific (ICAAP11) to raise awareness about the issues that sex workers in Singapore face. ICAAP11 took place from the 18th to the 22nd of November in Bangkok, and is the largest forum on HIV/AIDS held in the region with over 4000 delegates this year. It is a congress that aimed to advance effective and sustainable response to HIV/AIDS in the region. The key affected populations were well represented—migrant workers, sex workers, men who have sex with men (MSM), transgender people, people using drugs, women, and young people all attended the conference. The overarching issue raised was that stigma and discrimination are the key causes of HIV/AIDS as they disempower and marginalise. Criminalisation fuels stigma and discrimination and as such, should be tackled immediately by governments in the region. A statement from the community forum can be found here.
Deborah took to the stage at a panel discussion on the "Criminialisation of Sex Work" and its consequences. Alongside sex workers from Myanmar, Papua New Guinea, India, and Australia, she spoke about the harassment that unlicensed sex workers in Singapore receive from the police and members of the public. One of the key issues she highlighted was how police officers often confiscate condoms and lubricants from sex workers, and sometimes even use them as evidence for soliciting. This has resulted in numerous sex workers being afraid to carry condoms, making them more vulnerable to unsafe sexual practices. She went on to clarify that sex work is not technically "legal" in Singapore despite having so-called "licensed brothels". Furthermore, the workers in these licensed establishments are often deprived of basic labour rights such as the right to take medical leave and the right to confidential health testing.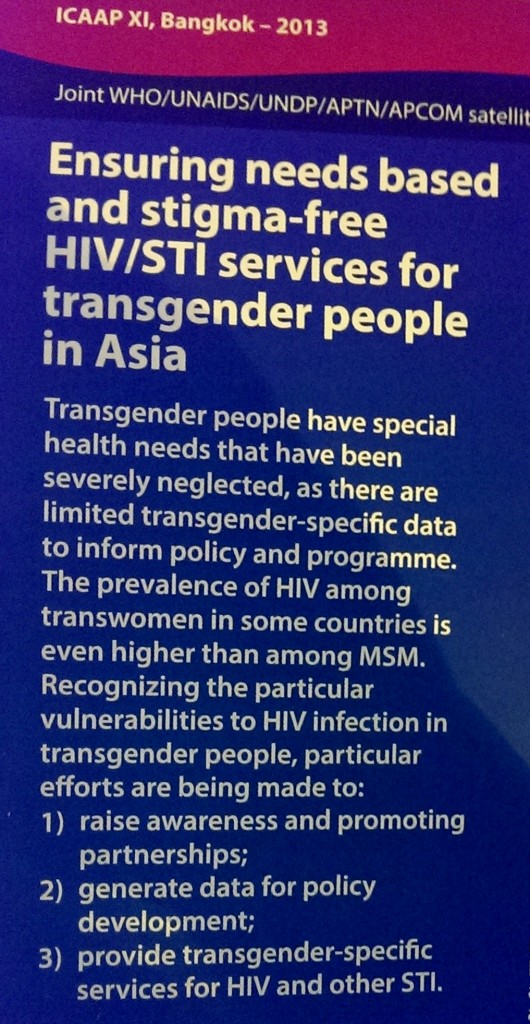 Subsequently, Deborah spoke about the specific forms of discrimination and violence that women like her face. Transgender sex workers often face verbal and physical assault from law enforcers as their visibility makes them easy targets for arbitrary identity checks and threats. She concluded that all these forms of stigma and discrimination have created an environment of fear where sex workers are afraid to seek justice, and as such, increases their vulnerability to HIV and other health issues.
Rachel, on the other hand, took part in the cultural performance segment of the conference, showcasing her talent in Bollywood dance. This segment was a platform to highlight the role of community members in fighting HIV/AIDS as opposed to the role of governments and scientists. It was also a segment to emphasize the social and cultural aspects of the regional response to HIV/AIDS, and to show a different side of sex workers.
Sex workers from the Asia and the Pacific region call for decriminalisation of sex work as the only proven way to end the pandemic of HIV/AIDS, and also to end the human rights violations against them. This is also the official stance held by the United Nations evident through the speech by General Secretary Ban Ki-moon in August 2008, which called for the decriminalisation of sex work and the enactment of laws to protect sex workers as the most logical way to end discrimination and increase access to HIV services.
Similarly, transgender people called for gender recognition and anti-discrimination laws in order to ensure that they are not marginalised and ignored from key services. This will empower the community to work together to fight HIV/AIDS, and also end the stigma and discrimination.
Deborah and Rachel call upon the public and the government to have a greater understanding of transgender people and sex workers, as after all, we are all human beings. There is also much evidence out there to prove that enabling communities is the best response to HIV/AIDS. As the community statement reads, "Stand with us! Show us the support! It's time to end AIDS! This is about our lives, and the time to act is now!"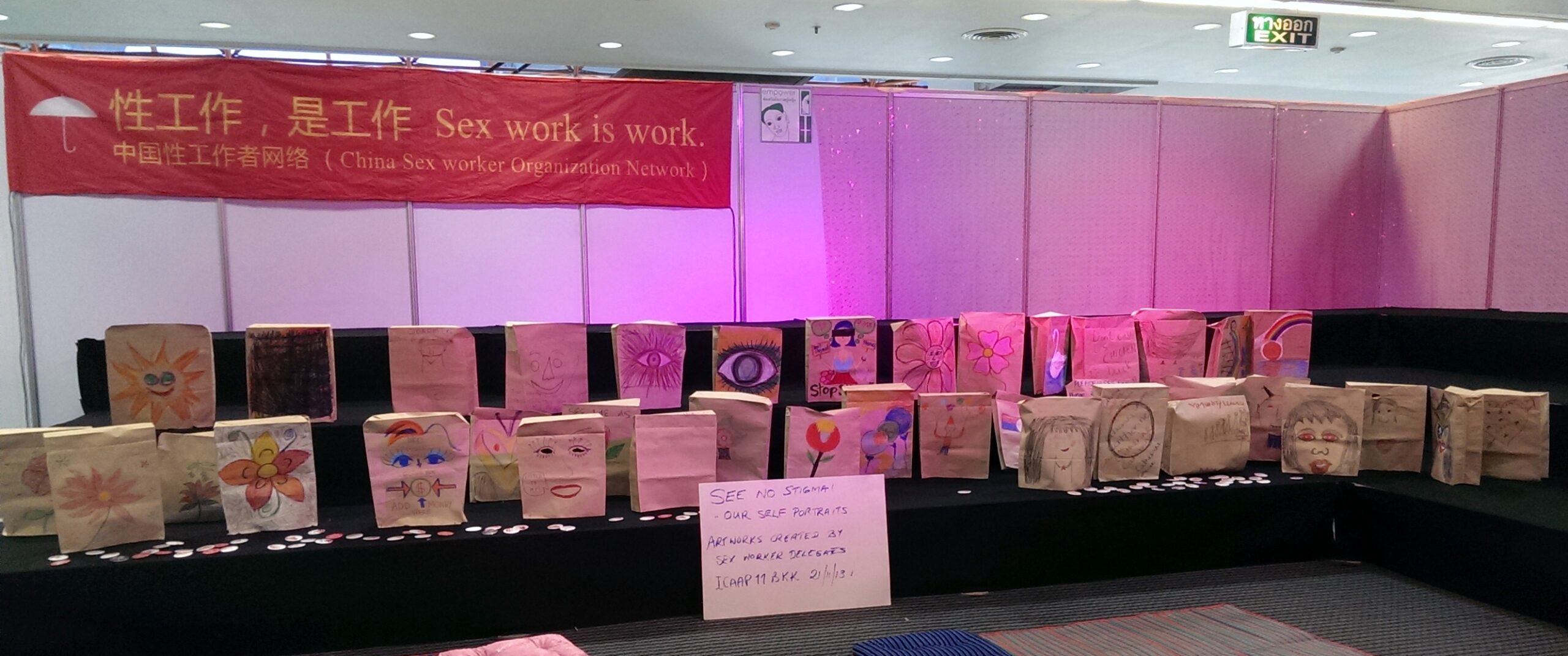 —
*Names have been changed.