Last month, fellow community leader, Lisa, and I flew to Geneva, Switzerland for the 68th Committee on the Elimination of All Forms of Discrimination against Women (CEDAW) session. CEDAW provides women a platform to bring awareness to unresolved women's issues to an international level so as to encourage action at a national level.
This was the view from where I was seated in the flight to Switzerland. I could not stop gazing at the breathtaking mountains. This was truly meaningful to me because this signified that this would the most interesting trip I would be embarking on as an activist over the last 3 years. When it comes to such business trips, I kept my mind focused on the agenda and prioritise it first over leisure and thus kept my thoughts and expectations low. I was nervous and worried about settling in Geneva for the next 10 days. However, the long flight and the jet-lag was worth it, as upon reaching, I was blown away by how serene it was in Geneva.
Despite the language barrier, Geneva was filled with friendly people and beautiful buildings. Travelling around was not as difficult as I had expected it to be. With the help of Google Maps, I was able to maneuver with the local public transport to get to great cuisine and basic amenities. I had no fear of being lost in this foreign land.
On the second day, training with International Women's Rights Action Watch Asia Pacific (IWRAW Asia Pacific) began! I met familiar faces from Singaporean NGOs as well as new ones from Burkina Faso, Paraguay, and Nauru. We spent three days together learning on how to lobby and prepare for NGO oral statement. Many questions were raised out of anxiety, but the trainers were patient and were reassuring. At the end of the training, we were all excited and ready for NGO oral statement in United Nation palace.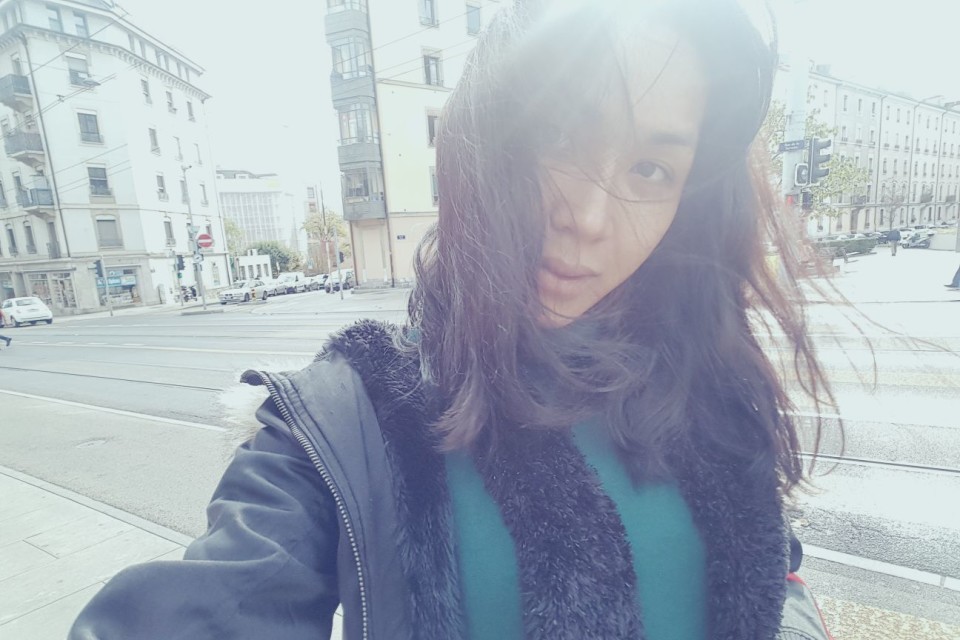 Exploring the streets, visiting attraction spots and shopping malls were the best things to do after an intense training. Unfortunately, I fell sick due to the weather. There was snow but the heat from the sun was still strong. However, I was still keen to spend every minute I had as it would be a waste to not make full use of my time at Geneva.
The thought of being invited to the United Nation palace never occurred to me ever. Being in such a prestigious place assured me that nothing could hinder a person from getting to a stage of success. Having a desk of my own and having a conversation over lunch with fellow colleagues at a cafe made me feel like a businesswoman. I was living the dream and never wanted that moment to end.
This was the moment when all the NGO representatives got to be in the same room with the CEDAW committee and present their oral statement. Although I was not presenting, I felt nervous for those who were. The representatives only had two minutes and thus each second was crucial.
An arranged informal meeting with the committee members was held the following day for the representatives to further talk about the statement and answer the committee's questions. What touched my heart was when one of the committee member, Mdm Manalo from the Philippines showed extra concern for sex workers and trafficking. I was glad that the concerns raised were acknowledged and would be taken into consideration.
Another memorable moment was when I, together with the members of Global Network of Sex Workers Projects (NSWP), got to meet the board members of the Joint United Nations Programme on HIV/AIDS (UNAIDS), and Office of the United Nations High Commissioner of Human Rights (OHCHR). Furthermore, I also got the opportunity to present Project X's coalition report to OHCHR and UNAIDS. I aimed to have Project X's diverse concerns raised up to them personally and I believe it was delivered successfully.
What better way to call it an end to a long week of training, networking and advocating by having a good dinner with the members of NSWP. That evening was splendid as all obligations have been met and everyone got to connect with each other personally. The NSWP members shared ideas on how Project X could use different skills to tackle the issues in the Singaporean communities. Knowing that it was the last night we would be together, many of selfies were taken and Facebook friend requests were accepted in hope that we can meet again in the future.
I spent the last few moments in Geneva, doing more sightseeing and shopping. One of the places I went to was the Geneva Lake. The boat rides were free for tourists. For approximately ten minutes, I got to see the beauty of the clear lake, herds of swans and the misty clouds.
I felt honored to be given the opportunity to explore the deeper world of activism, as well as experiencing the culture and beauty of Switzerland. My journey at Switzerland may have come to an end but after meeting different activists from Kenya and Norway, I believe that my activism journey does not end here. I aim to meet more transgender and/or sex worker activists from around the world so as to witness first hand how they tackle issues within the community and bring those skills back home to empower the Singaporean communities and create a more inclusive environment.