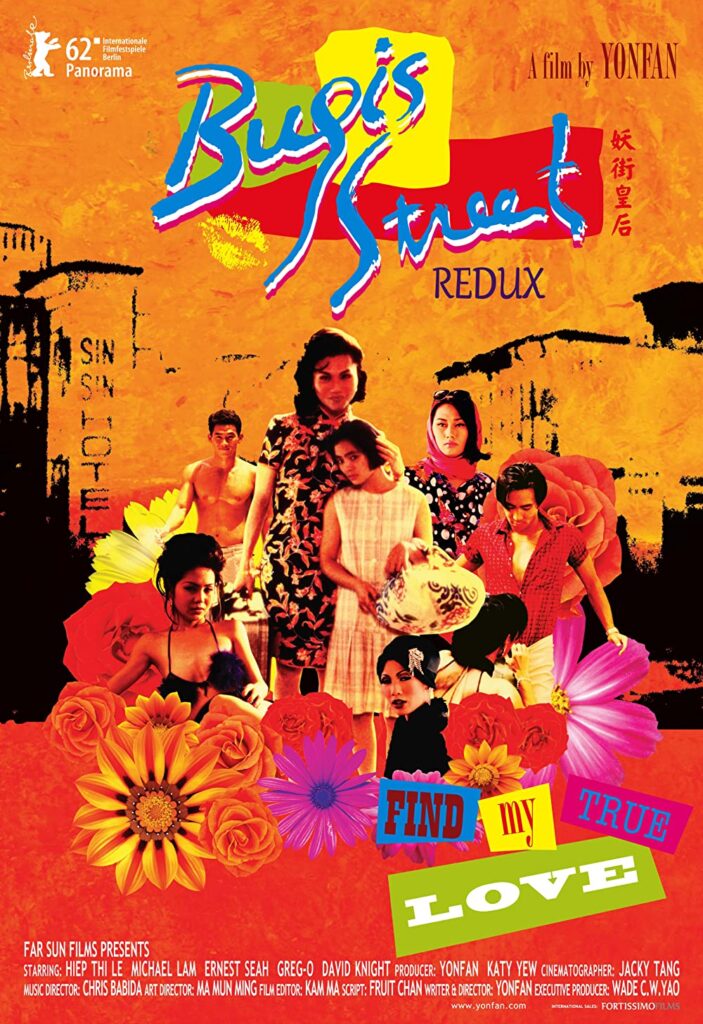 Trigger Warning: Depictions of r*pe, Sexual Assault, Slurs, Transphobia
Yonfan's Bugis Street is an iconic cornerstone of Singapore's queer history, a kitsch depiction of the lives of transgender sex workers in the titular Bugis Street of yesteryears. The first of its kind, Bugis Street humanised transgender sex workers in a period where neither sex work nor queerness were looked kindly upon. Ironically, the Mandarin title of the film is《妖街皇后》, or "Demon Street Queens". The Mandarin title creates a sense of dissonance between the viewers' initial (presumably derogatory) expectations of transgender women, and the (more complex, humane) impressions viewers are imbued with throughout the duration of the film.  
Bugis Street features Lien, a wide-eyed, naive girl, and the distinguished residents of the Sin Sin Hotel, illustrating recurring themes of self-acceptance, community and self-discovery. Yonfan's poignant yet liberatory exploration allows a glimpse into the lives of transgender sex workers who found refuge and kinship in Bugis Street, painting a vibrant snapshot of a dynamic enclave from a bygone era. 
The film follows Lien, a young servant girl from Malacca who arrives at the raucous and lively scene of the Sin Sin Hotel. Lien's initial innocence and obliviousness seems to reflect that of the audience– she is terrified when she finds out that the women she has met in the hotel are transgender, but as the film progresses, begins to accept and love them like family, as they do her.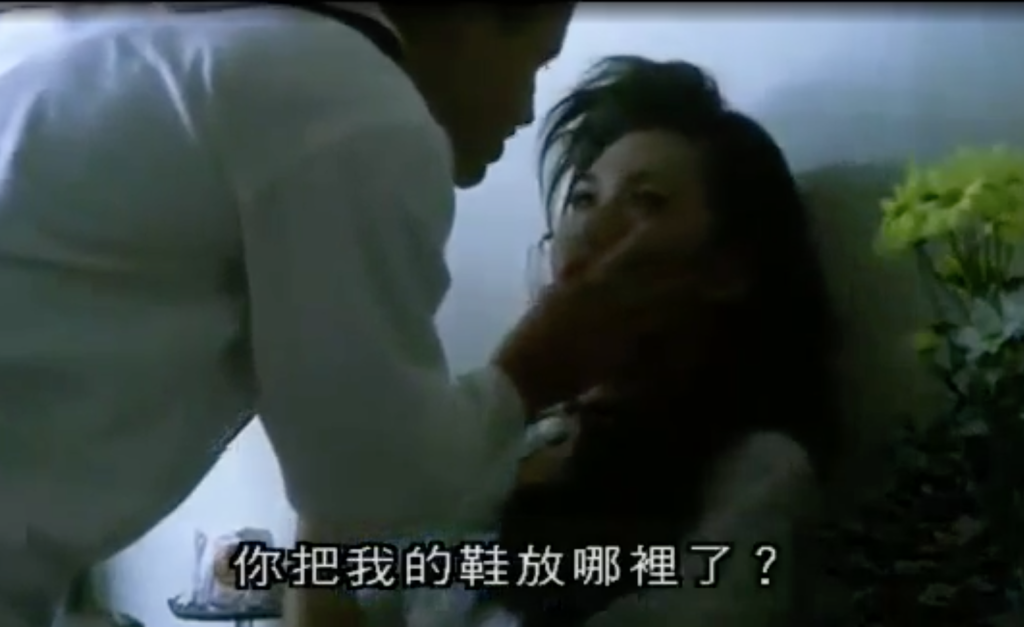 "My p*ssy is as good as any other and you enjoyed it, okay. If you don't pay up I'll call the police!"
Abuse and Assault
The film opens with a bustling party wrecked by downpour; we watch as Lola returns home with a sailor in tow, her client for the night. In the morning, he refuses to pay her, unleashing a barrage of expletives and slurs unto her. The scene introduces injustices and crimes committed against sex workers as they perform their labour. Another scene later briefly depicts the rape and violent sexual assault of Linda, another sex worker who frequents the hotel. 
Such depictions reify the reality of abuses sex workers are made to endure and their simultaneous vulnerability and resilience. The film illustrates the joys, sorrows, grief and regrets the residents have. They are not reduced to solely victims, but complex, multifaceted characters.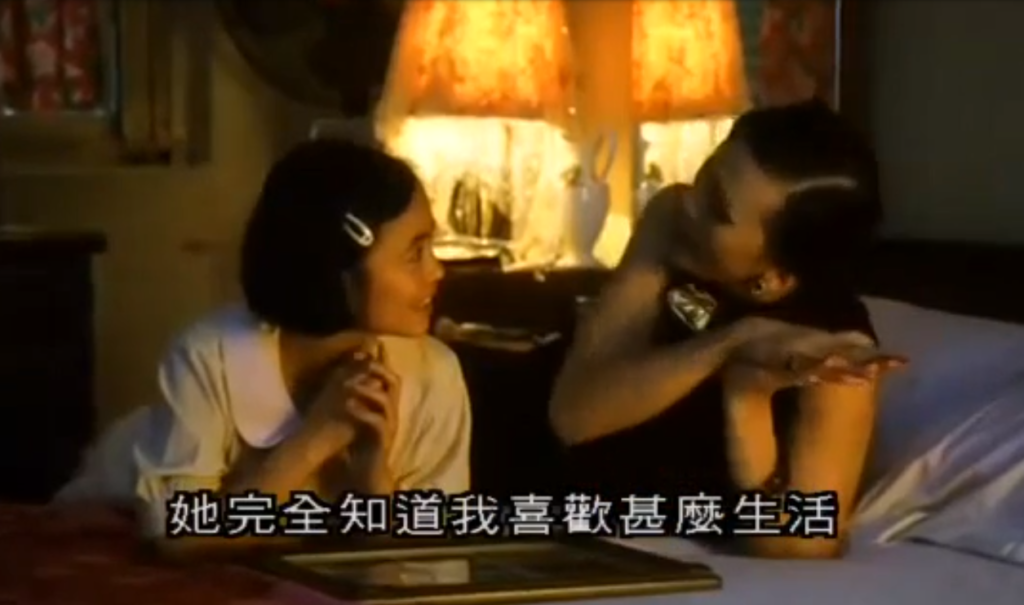 "She didn't mind what I am…she said to me, "Mother knows best".
Community and Refuge
With the themes of community and found family running underfoot, the viewer is gradually enraptured, as is Lien, by the dynamic, and deeply complex residents of the Sin Sin Hotel. Lien accepts them as family, as they do her. Bugis Street is portrayed as a safe enclave where trans sex workers are able to work without discrimination.
In particular, Lien befriends the eclectic Drago, who hails from Paris, returning to visit her sick mother. Drago's relationship with her mother is a heartwarming one; her mother "doesn't mind [her] for who [she] is". Yonfan's depiction of such familial ties that endure unconditionally is a bittersweet one, prompting cisgender, heterosexual viewers to reassess their initial perception of queer others as aforementioned "monsters", rather humans who deserve love and acceptance.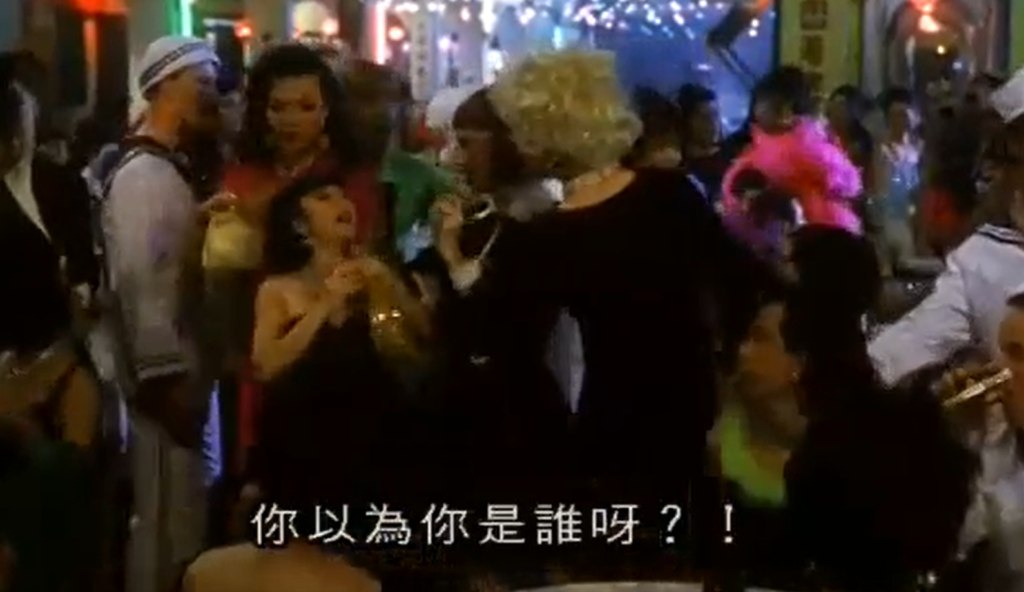 "Who are you?!"
"She's my little sister."
Competition on Bugis Street 
In one scene, Lien makes her "debut" in Bugis Street, and is given a makeover by the residents of the hotel. What makes the scene intriguing, however, is the subtle acknowledgement of the hierarchy that existed in the sex work industry– her good friend Drago, is confronted by another sex worker, who demands to know who Lien is. Drago calls Lien her 'little sister', before a fight breaks out between the two, and Lien flees the scene. Such a scene is reminiscent of the hierarchies that existed, where one has to be properly inducted and 'adopted' by a senior or an authority in the scene before they can make their way up.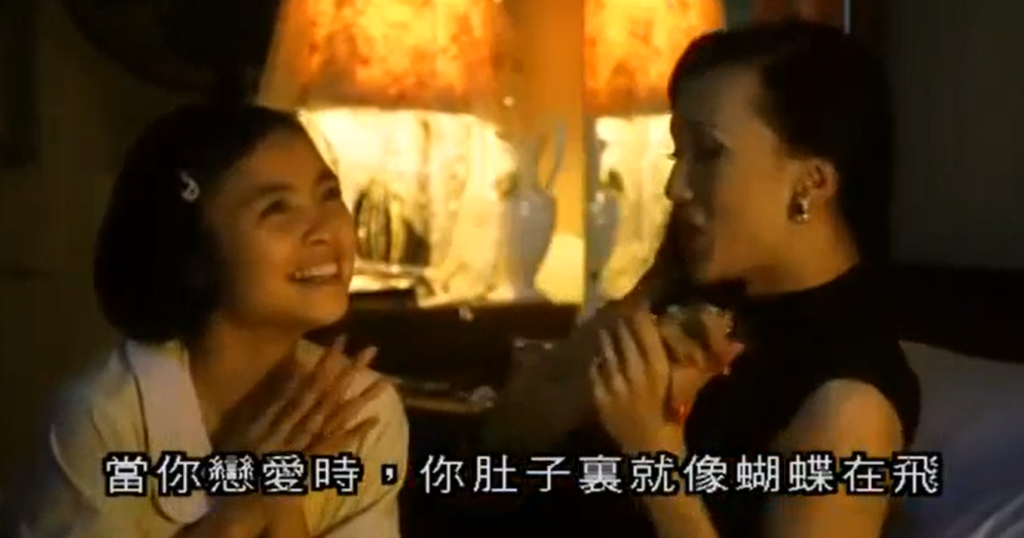 "When you are in love, it's like a butterfly, flying nonstop, in your stomach."
Food for Thought
In Bugis Street, the butterfly is used as a motif for transformation and new beginnings. What are some ways in which we can enact changes in our own lives, particularly about the way in which we perceive and interact with people with whom we may struggle to relate to, or know little about?