Escort
noun |ˈɛskɔːt|
a person, vehicle, or group accompanying another for protection or as a mark of rank: a police escort | [ mass noun ] : he was driven away under armed escort.
• a man who accompanies a woman to a particular social event. Louise and her escort were given the best table.
• a person, typically a woman, who may be hired to accompany someone socially: [ as modifier ] : an escort agency.
synonyms:
conduct, accompany, guide, convoy, lead, usher, shepherd, take, direct, steer
1. It looks and is accountable.
A good agency is ACRA (Accounting and Corporate Regulatory Authority) registered, and will easily produce the relevant paperwork when requested. The agency should not feel sleazy or hud-up to have you take clients.
2. It will NEVER ask you for a "free trial".
will never ask you for a "free trial" (some agents will claim that you have to sleep with them so that they can "test you out" – this is a sign of a second-rate escort agency.
3. Your agent acts like your business partner, not your employer.
Your agent should plan out goals and targets with you; how much money you'd like to make, and how long you intend to stay in the trade. The agent should also be keenly aware of your reservations and boundaries.
4. Your agent should tell you about your client's kinks beforehand.
While you will have to work with some weird clients, your agent should always prep you before the night begins.
5. Your agent should help you maintain your privacy.
Your agent should never ask you for personal information or photographs which have been on the internet, feature tattoos, have you wearing signature clothing or jewelry, were shot in your house, or were taken with your friends and/or family (basically, any photograph that could allow someone to identify you).
——-
Project X does not encourage anyone to join the escort industry. This article is intended to provide a series of tips for those in the industry, so that they may work safely and without the threat of abuse or manipulation.
This article was written with the help and insight of a former escort agency owner. Due to the sensitive nature of this topic, his identity is not reflected in this article. If you would like to find out more or are interested in further information on this topic, and if you have your own tips you'd like to share, contact us at [email protected].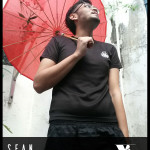 Sean is the Marketing Officer at Project X. He is a freelance writer who has been known to come up with campaigns. In his spare time, Sean does the graphic design at Project X.