Have you recently noticed that we put out an open call for sex workers to contribute to an anthology on sex work in Singapore? There is a sore need for sex worker-written narratives in a world full of sensationalist and sexist narratives surrounding the industry. Sex work is work, and there's no one better to hear it from than sex workers themselves. 
Enter: Jalan Besar & Project X's Writers' Incubation Program! 
It's time to take control of the narrative! Over the past few weeks, we have been conducting writing workshops, exposing our participants to different writing styles, techniques and prompts, and witnessed the nascent stages of their stories taking shape! Here's the lowdown on how it all went!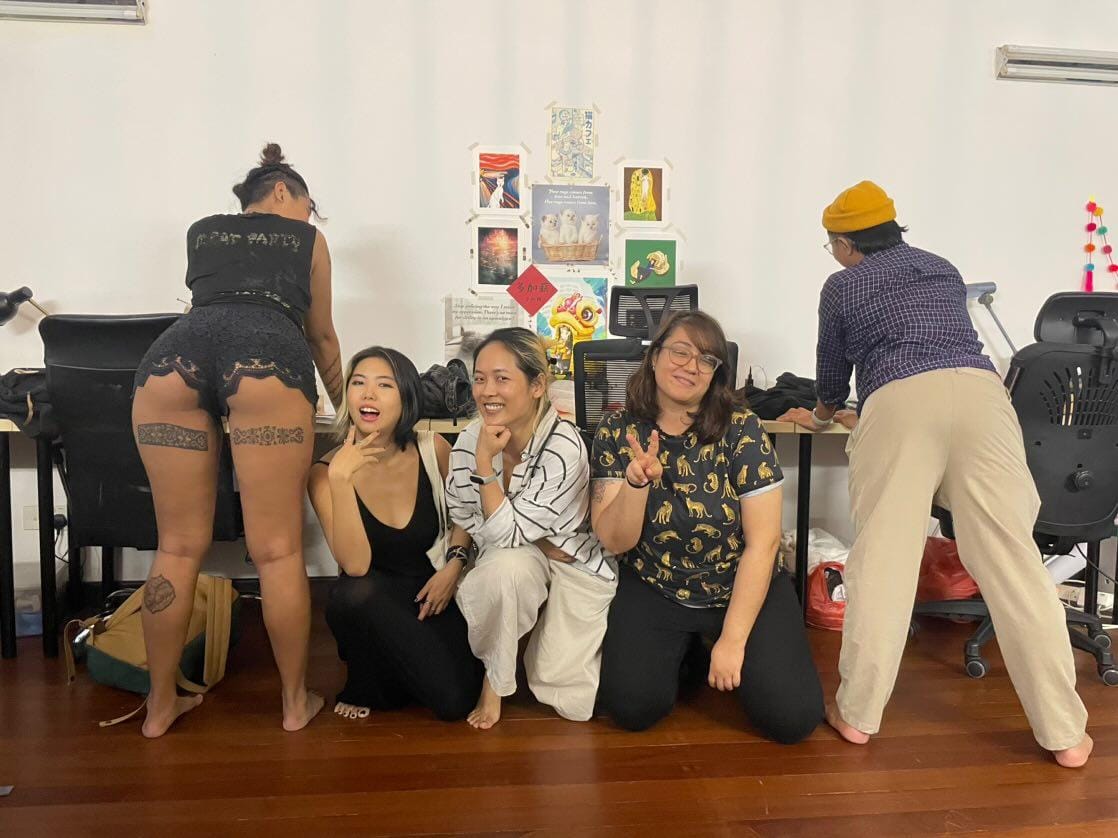 Session 1
In our very first session, we sat ourselves in Singlit station's cosy office at Jalan Besar (made cosy by the presence of Calibri – the resident cat). We began by introducing our personas, our inspirations, and menu of sexual services. 
The guest facilitator for this week was Diana Rahim, writer, artist, and activist. She is the editor of Beyond The Hijab, a blog documenting the lives and experiences of Muslim women in Singapore. 
We explored writing in relation to the externalities that influence our lives. We touched on the 'whole system' approach, where factors such as politics, your physical surroundings, or an organisation you are part of affects your perspective as a sex worker. The use of a unique perspective coupled with the placement of dialogue also makes for a riveting introduction or attention-grabber. 
Quote: "I cannot remember names but nameless faces I remember. I cannot unsee varicose veins, dirty nails and your teeth. I don't see your clothes or your cash – I remember your muttering rude words, your dismissive manner – Your condescension will be your downfall. I hold the power and I am in the best position – the paid position is my Karma Sutra." – J, participant 
Session 2 
For our second session, we delved into framing our narratives with multidisciplinary artist and activist ila. We kicked off the session with a foray into speculative writing. This method offers alternative potentials aside from our lived realities. Afterwards, ila shared her process of rewriting through a schema. This method reaches a natural resolution through reorganising and reframing narratives. Speculative writing can work through strands of speculation in an existing story.  This exploration might lead to an alternate ending – one prompt being 'What if all forms of sex work is legalised?'
Quote: "The insatiable hunger in her grew with every thrust of his hips. like a devil feeding off the pain of mortals. It was suffocating yet liberating" – G, participant 
 Session 3 
In our final session, we delved into the world of poetry with Marylyn Tan, the first female winner of the Singapore Literature Prize. While feasting on gado-gado for inspiration, we poked at our inhibitions. 'For what do you not have words, yet?' was the prompt that eased us into the session that evening. 
Up next, poetic form. How can same story be written from a different perspective? How would you tell it differently to yourself or a loved one? Lastly, we addressed the inner critic we all have inside of ourselves. Often times, our inner critic can be unnecessarily harsh.  For the last hour, we put that voice aside wrote without stopping or thinking about potential flaws. The results? Jaw-dropping works that gave us chills. 
Quote: "The lingerie is my armour, fading over the years. When it retires, I wonder who it will punish. The doctor, the GP teacher, the handsome nice Chinese boy, the professional emailer, the sweet Catholic son, the big business boys, who will mommy these mommyless men." -W & R, participants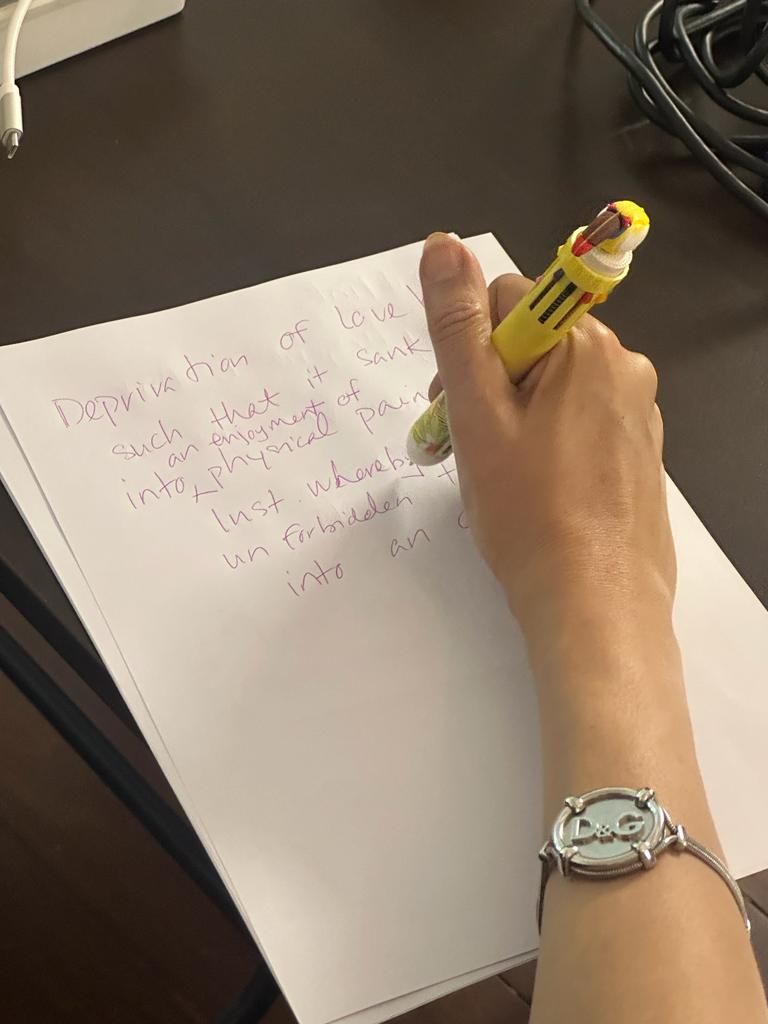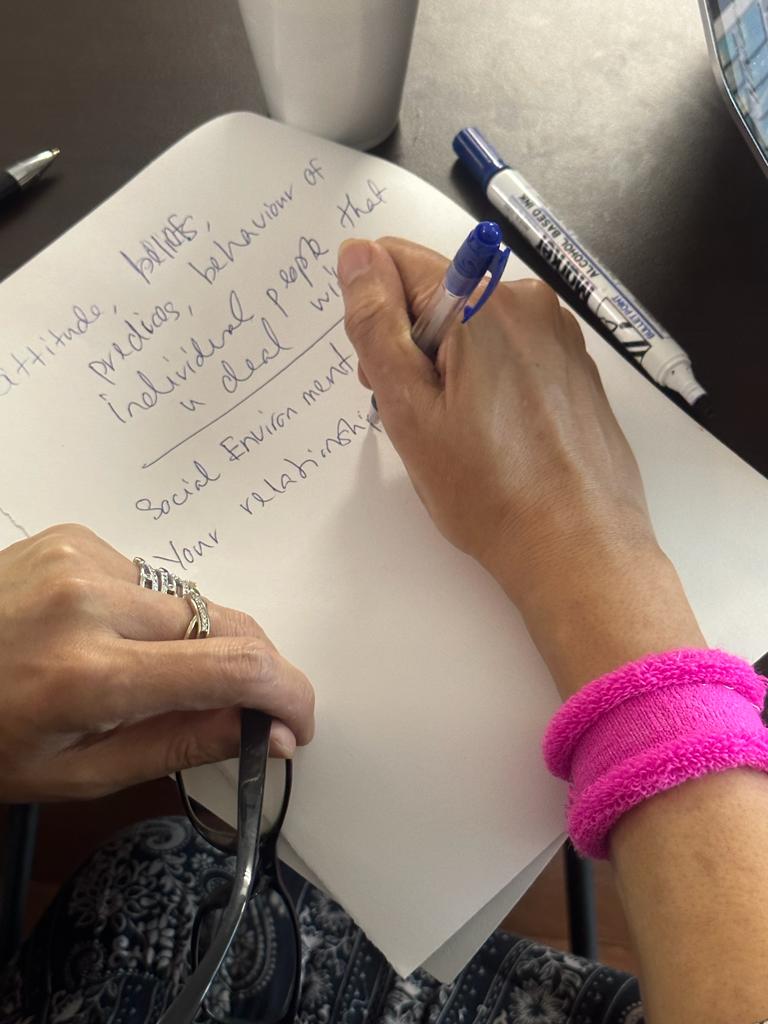 Concluding thoughts?
Lisha: It was very enlightening. I derived a lot of knowledge, such as how to better express my thoughts and views after attending. I felt like it helped hone and sharpen my writing skills. 
Alison: It was great! Loved the space to grow our own stories and hear stories that resonate with me too. Very inspiring!!
Nor: It was magical to see the narratives flowed out of our participants very naturally. While I'm a firm believer that everybody can be a storyteller, it takes courage and self-love to realise the importance of your own voice and how it can take up space. Sex workers are often silenced and have their narratives told on behalf instead. I am excited for this project to expand and make more space for diverse narratives by sex workers, for sex workers. 
Overall, we left Jalan Besar that evening with our stomachs full, our hearts light, and our minds busy with what's next for our anthology.
Interested to know more? Stay tuned as we unravel the possibilities of storytelling as a medium to reeducate and destigmatise sex work. Follow us on Instagram at instagram.com/projectx.sg